Business Management Program
Mini-MBA Certificate
About this program
This Mini-MBA is focused on developing your business skills. It is an online fast-track program that covers all core areas of general business management. The Mini-MBA is a quick and cost-effective way to reach your next career goal and boost your employment profile. It compresses the most important aspects of traditional management studies into six exciting and affordable online courses.
The Mini-MBA is designed for:
People who want to get a foundational understanding of the world of business and lay the perfect foundation for their career path.
Managers who want to become knowledgeable in a variety of business-related areas in order to advance in their careers.
People who want to get the core insights of an MBA-style education in an accelerated and affordable manner.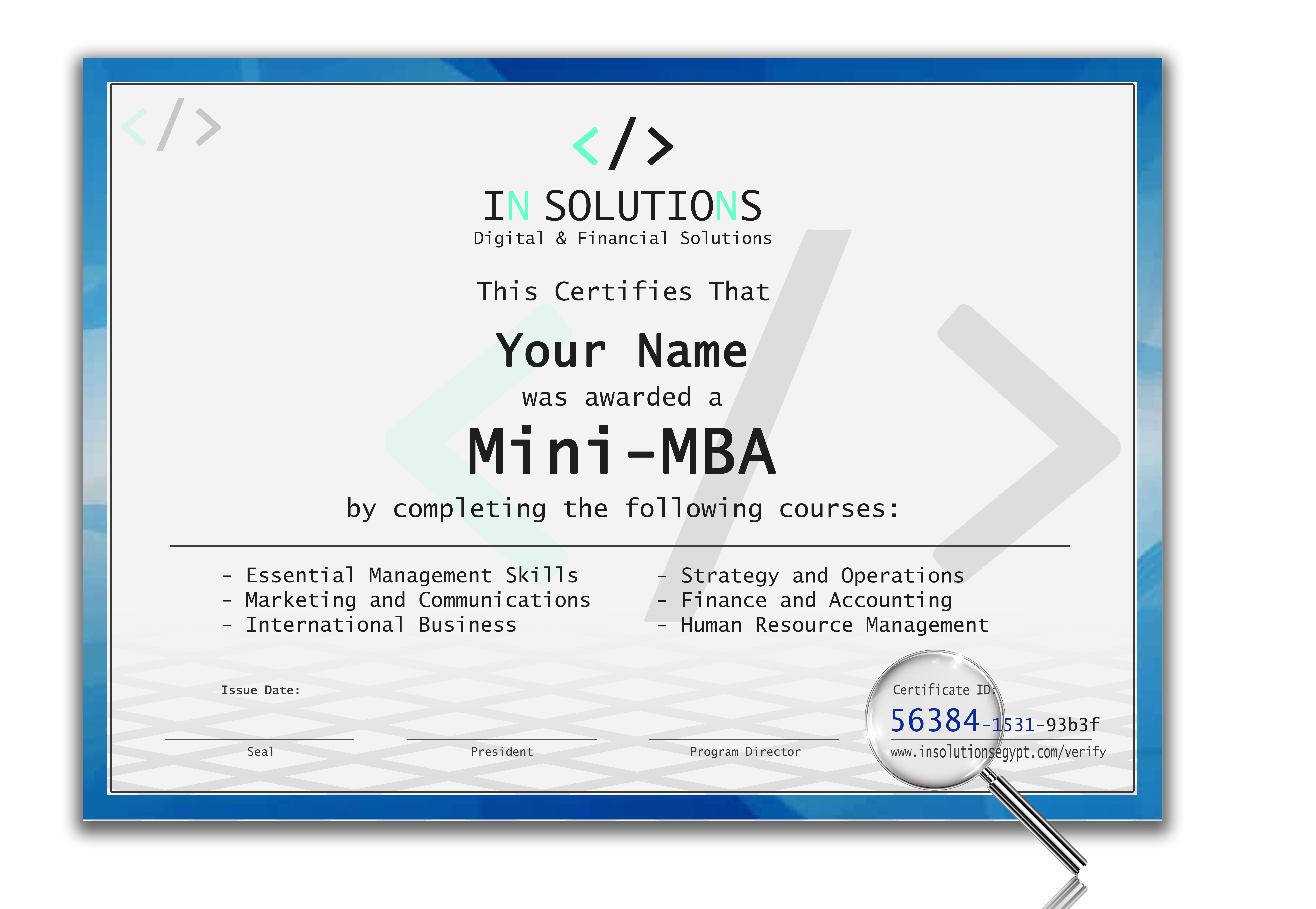 Type:                    6 Online course
     Duration:            18 hours (self-paced)
      Award:                 Certificate
     Language:           English
     Level:                   Introductory
    Access:                Lifetime access
There are six courses in this program:
Key benefits of the Mini-MBA
Develop in-demand business skills
Increase the value of your CV
Acquire the ultimate business-skillset
This Mini-MBA program will provide you with a robust set of core business skills, essential tools, and a foundational 360-degree understanding of management principles.
The curriculum and content of this Mini-MBA were carefully developed by management experts who know which skills really matter to succeed in today's complex business world.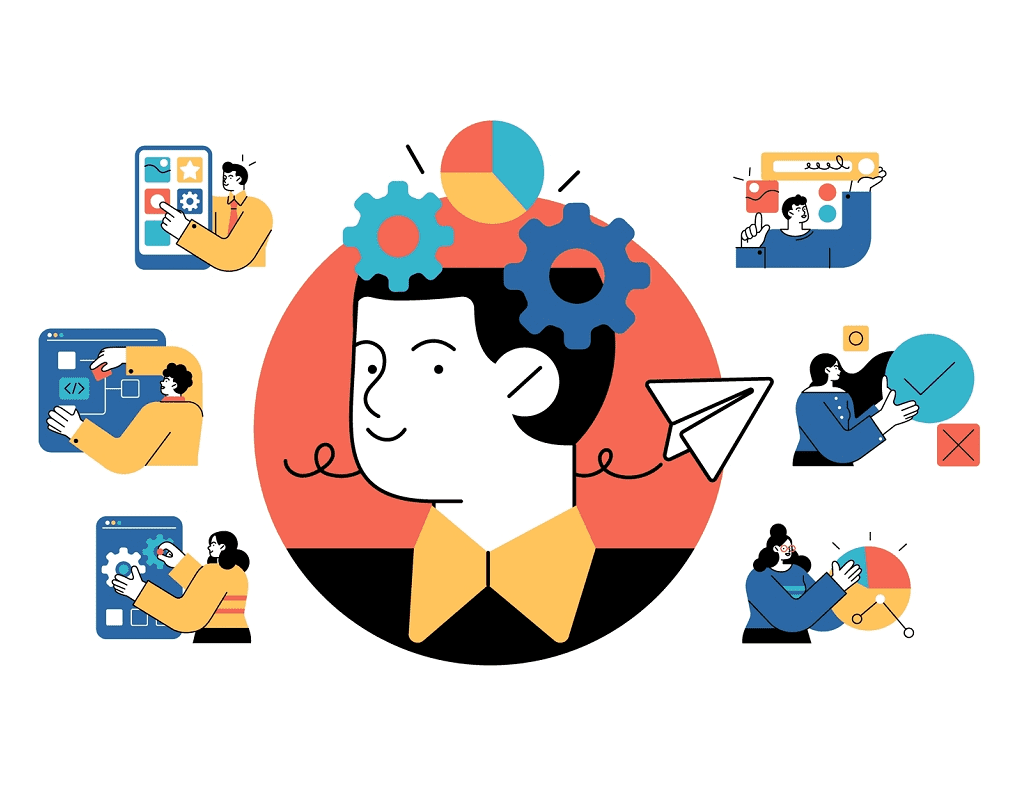 Case studies and business examples

The courses of the Mini-MBA program feature various case studies and business examples of some of the largest and most innovative companies around the world. These case studies and examples summarize the key takeaways of each course.











Frequently asked questions
How do I enroll in this program?
Simply enroll in the individual courses that are part of this program. When you successfully complete all required courses you will be able to download your program certificate here.
How much does this program cost?
To receive this program certificate you need to enroll in individual courses. The price is currently USD 65 per course.
Which certificate will I receive?
You will receive:
the course certificates of the individual courses
a program certificate (once all required courses have been completed)
You will receive all certificates as digital files (PDF).
What is the value of this program certificate?
INSE holds its distance learning programs to the same high standards that are held by traditional educational institutions. This program certificate is therefore highly recognized and accepted by many employers around the world. Please note that we do not award academic titles or degrees. However, most organizations do recognize this certificate as a valid professional certificate.
This certificate will give you the tools to excel in the industry. We highly encourage you to share your program certificate on your LinkedIn page and resume to demonstrate your accomplishments and highlight your knowledge.
Where can I find my program certificate?
Upon completion of all required courses go to "My Account" > "My Programs". You can find and download your program certificates there.
Other program certificates